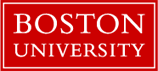 CS 440/640 Lecture Materials: AI Successes
---
Robotics
Home appliances: Roomba, robotic vacuum cleaner.
Assembly line robots: ABB or RobotWorx
Project Aiko, a humanoid robot.
---
Computer Vision
Machine Vision Inspection, e.g. Omron or Cognex, (Natick, MA)
Face Recognition. First success: ViiSAGE Face Recognition. Now industry leader: NEC Face Recognition
Microscopy image analysis, e.g., for embryology or human semen analysis, Proiser
Optical Character Recognition: Edit, convert, and compare scanned documents and "born-digital" PDFs
Search by Image: Google Image. First success: Boston University's Image Rover.
Search by Video: Google Video.
Intelligent vehicles: MobileEye Lane Departure
---
Entertainment & Gaming
Mary 1997: Deep Blue and Chess,
February 2011: Watson, IBM's Jeopardy! (= American TV quiz show) playing computing system. Now used for legal and medical research.
March 2016: Google's AI won the game Go: AlphaGo
---
Expert Systems for Healthcare
Picture Archiving and Communication Systems (PACS) for Hospitals: In 2017, IBM bought Merge Healthcare Inc (which bought Boston-based Amicas in 2010) and their PACS system.
Watson helping to fight cancer
Assistive Technologies: Camera Mouse
---
Speech Recognition and Intelligent Personal Assistants
Some history: Emacs "M-x doctor" and the Eliza Chat bot
Early Speech Recognition: Dragon Naturally Speaking. Now Nuance Intelligent Virtual Assistant" Newton, MA.
Intelligent Personal Assistants:
Siri: "Hey, Siri"
Google Home: "Ok Google"
---
Notable alumni/ae who were my research advisees:
Angshuman Bagchi: AI Tools & Back-end Infrastructure
Danna Gurari: Computer Vision, Machine Learning, Human Computation, Assistive Technology
Mehrnoosh Sameki: Data Science & Crowdsourcing
Diane Theriault: Video Analysis of Group Behavior, 3D Tracking, Microscopy Imaging
Jingbin Wang: Artificial Intelligence Products
---