High-Speed Autonomous Vehicle Control
---
Overview
RacerX is an autonomous vehicle application for our Quest(-V) project. It features an on-board PC for sensor data processing, telemetry, and navigation. By equipping the vehicle with a virtualization-aware processor, software faults and soft errors (hardware bitflips and spurious signal errors) can be handled in real-time. RacerX supports failsafe methods such as Triple Modular Redundancy (TMR) to recover from errors, without affecting vehicle mission objectives, where possible.
Poster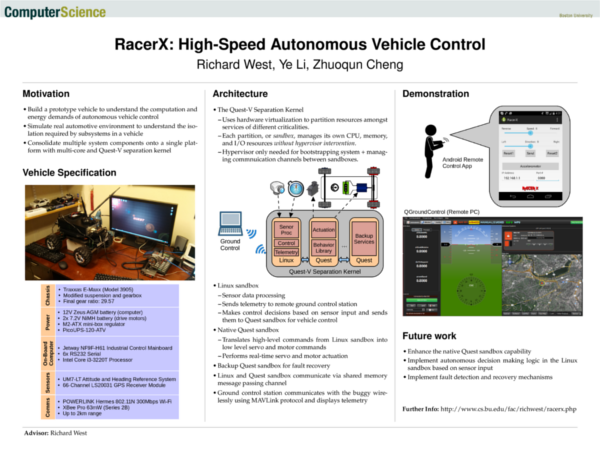 Acknowledgement
This work is funded in part by various grants, including: NSF #0615153 and #1117025.
Quest, still searching...


---